Message from The President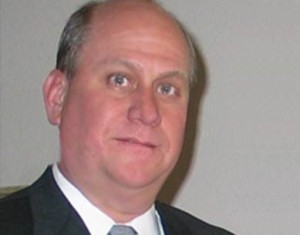 RMC Technology understands that the world around us is undergoing an exciting transformation of how products and services are now delivered and how enterprise organizations are integrating these sweeping changes to drive both internal and external operational processes. In just a short period of time, Internet connected smart-devices are driving the emergence of vast ecosystems leveraging smart-machines, smart-devices, smart-appliances, and a whole host of IoT (Internet of Things) devices interconnections.
RMC Technology is very familiar with this concept in the context of monitoring and managing operational processes using "Smart-Device" technologies leveraging intelligent networks. These ground-breaking technologies are providing valuable new capabilities and delivering mission-critical information to successfully navigate increasingly complex business environments.
The transition from traditional Business Process Management (BPM) to Intelligent Business Process Management (i-BPM) powered by Sensor-Based networks is now underway. At RMC, we see the i-BPM transformation of business operations as just the beginning. Clearly, the excitement surrounding new applications leveraging connected Smart-Device/Sensor-Based solutions demonstrates the immeasurable scope and potential to touch every environment, every process, and every sector of the economy.
Our mission statement says it all….
"Making Process Automation and Control available, indispensable, and manageable for every business."
At RMC Technology, our goal is to make our customers, our business partners and most importantly YOU, more competitive and more successful each and every day. Progress is driven by improving operational efficiency, increasing production output, improving workforce engagement and management, reducing performance variances, lowering operating costs, speeding up project execution, minimizing unproductive down-time, and improving information acquisition and analysis to insure your ability to identify problems and make better decisions. We focus on what you need to be successful, which in the long term makes us more successful as well.
Robert Thornton
President and COO
Innovation | Integration | Control