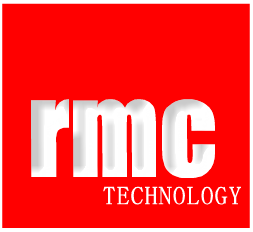 RMC Technology
Founded by Wood Group PSN division of Wood Group, is a leading Systems Integration company providing turnkey Supervisory Control and Data Acquisition (SCADA) Systems for the oil and gas and related industries leveraging Continuous Process Control technologies. In early 2012, RMC Technology was acquired by the Oil and Gas Services division of CGF Industries based in Wichita, KS, and was integrated into CGF's energy services group.
With a dedication to expanding OGSI's international energy business, in 2014 OGSI formed a new international joint venture with Singapore based SAGA-PCE. The new company, Lancaster Saga Holdings (LSH) is based in Houston, Texas with international offices in Singapore, Amon, Jordon and Abu Dhabi. LHS' primary mission is developing their manufacturing and automation presence worldwide. Under the LSH umbrella, the joint venture is focused on investing in its manufacturing business with Lancaster Flow Automation and enhanced automation technologies business via RMC Technology.
The people who form the backbone of RMC Technology bring into scope a broad range and depth of wireless networking and SCADA experience. RMC Technology personnel have participated in SCADA projects for the U.S. Army Corps of Engineers, fresh water systems from Texas to New York, petrochemical plants, pipelines, and oil and gas production facilities throughout Texas, Louisiana, and the Gulf of Mexico.
Leveraging LHS' investment strength, RMC Technology is engaged in re-engineering services and solutions we deliver to our valued clients.
Integrating Cloud-Based architecture and cutting edge application solutions, RMC Technology will deliver the most competitive and best-in-class SCADA and Continuous Process Control solutions available. From basic data acquisition, advanced data aggregation technologies, and customized monitor and management dashboards RMC Technology provides clients a Cost-effective transition to Cloud-Based SCADA solutions with a keen focus on the emergence of SMART-Device enabled applications and powerful Sensor-Based networks.
Innovate | Integrate | Control